Pallu Paduvomey and Poo Vaenuma – 2 CD Album
Audio Releases
The Madras Youth Choir has two audio releases out currently: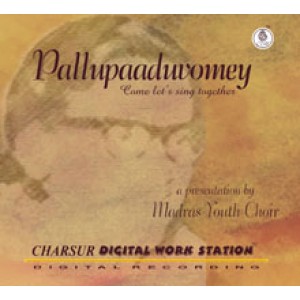 Pallu Paduvomey – a twin album CD consisting of live recordings of choral compositions presented by the senior Choir, including famous compositions by MBS. These CDs can be obtained through the link given below:
http://charsur.com/in/index.php?route=product/search&search=pallupaaduvomey
————-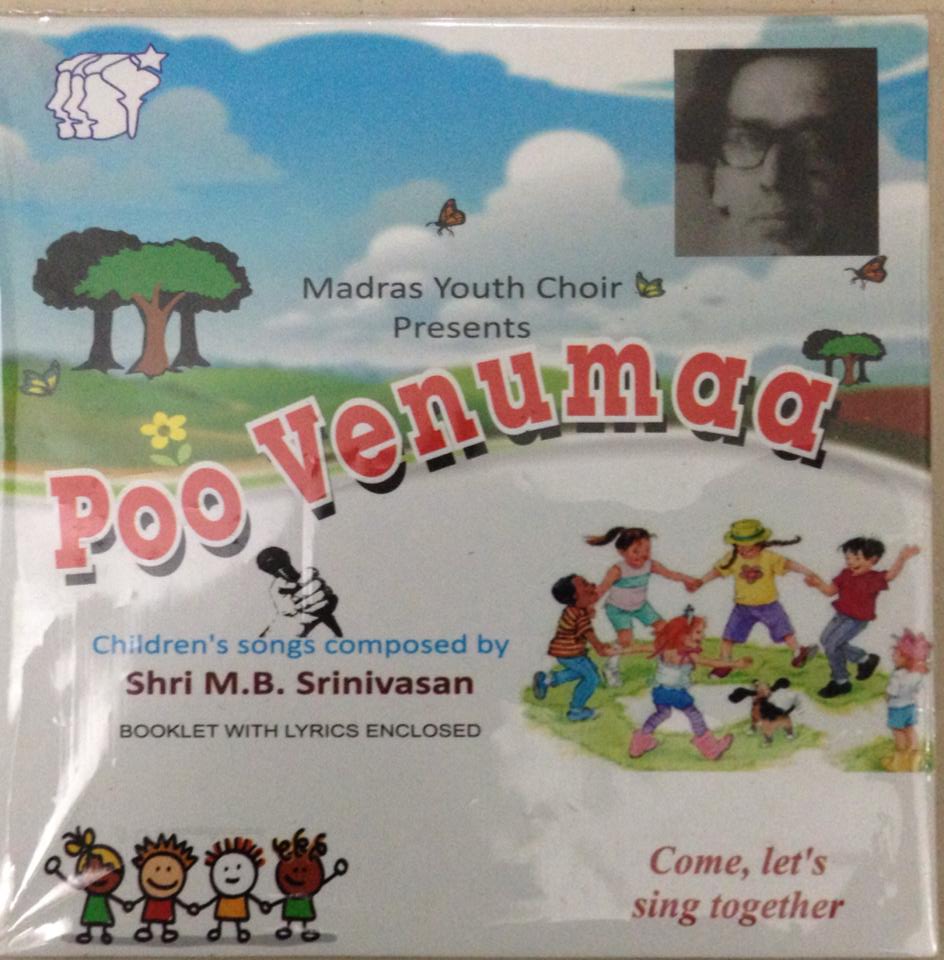 Poo Vaenuma– released in 2014,targeted at young children,comprising 34 songs in Tamil composed by MBS on values, nature, cleanliness, morals, stories etc. This CD can be obtained by contacting us on our email: mbsmyc1971@gmail.com
The following first two are links to a store which has CDs of recordings that were done in the eighties.
http://www.sangeethamusic.com/album-details.php?album_id=2554
http://www.sangeethamusic.com/album-details.php?album_id=2578