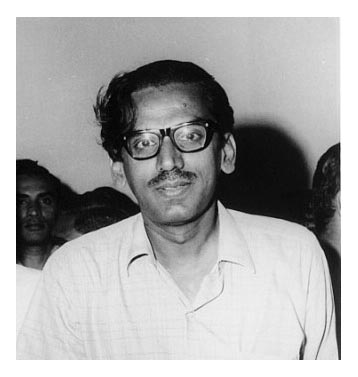 Sri. M.B. Srinivasan (1925-1988) was born in Chittoor, Andhra Pradesh. Though not professional musicians, his parents imbibed music in him at a very young age. A science graduate of the Madras University, having acquired knowledge in Carnatic, Hindusthani and Western music, he took to music as a  profession in 1959.
As you are all aware, he was the architect of the Cine Musicians' Union in Madras and various Cine Technicians Unions in South India. He ensured timely payment of wages (spot-payment) for musicians and their wages were decided based on the person's skill and experience. He also helped in regularising their working hours. While he strove for the security and status of workers, he also reminded them of their responsibility in delivering the work. He believed in responsible union activity.
It was MBS who led the fight in ensuring performance rights of songs for composers and poets through Indian Performing Right Society (IPRS). This has ensured a reasonably good source of income for people, who had created many hits in their prime time, but were not active now. He held the post of Chairman of IPRS till his death.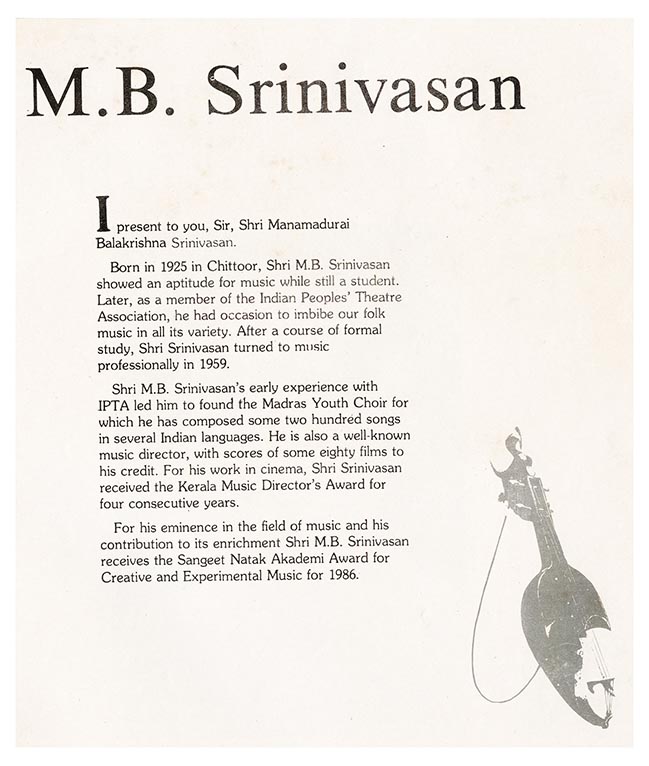 A challenge of any Music Director is to have a signature of his own and also being versatile. One can easily identify MBS songs. He was also versatile enough to give songs in stylistically different genres. His ability to empathise with the theme and his knack for providing mature, restrained background music, made MBS the favorite of many fastidious film directors.
When the Madras Youth Choir was formed in 1971 he gladly took upon the mantle of being the composer, conductor and director of this group with the main goal of popularizing choral singing and mass singing movement in India. Subsequently he was invited to take upon the responsibility for the formation of the All India Radio Choral Group at Madras.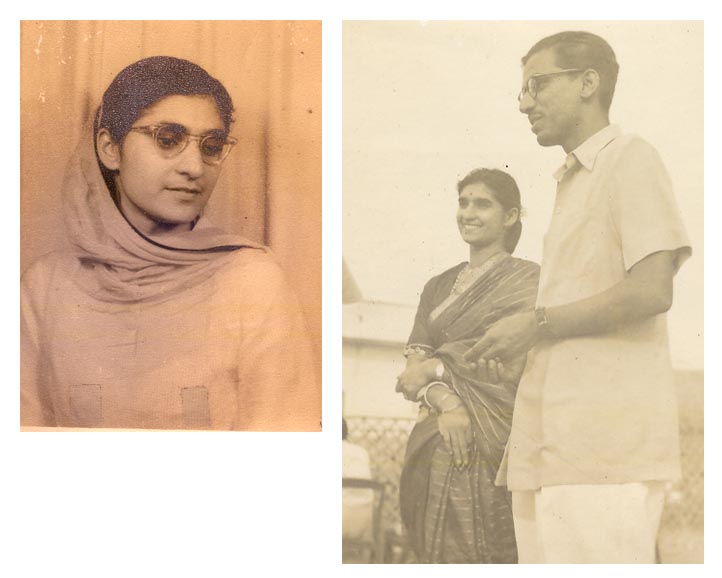 He was one of those who identified himself with the fiery spirit that emerged from the literary works of Mahakavi Subramanya Bharathi. It came quite easily for him to depict the poet's concepts and philosophy through his brilliant musical creativity that forms a part of our repertoire.
He has also been a recipient of various awards of honour as indicated below. Being a well-known film music director, he has also received the Best Film Music Director award from the Kerala Government in 1973, 1978, 1979 and 1981 and a special jury award in 1987.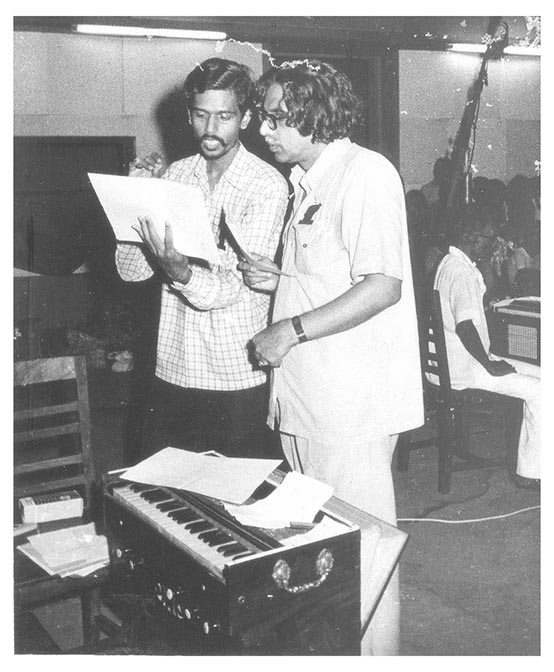 Founder, Composer, Director and Conductor of Madras Youth Choir
Founder and President of Cine Musicians' Union
Chairman, Indian Performing Rights Society (IPRS)
Vice President – All India Indian People Theatre Association (IPTA)
Vice President – All India Peace Council and Tamilnadu State Indo-Soviet Cultural Society
Member, General Council of Sangeeth Natak Academy
Member, All India Trade Union Confederation of Film Employees
Member, Central Committee for promotion of Community singing – Composer and Conductor in charge of Southern region
Member, National Board of Film Censors
He also worked as adjudicator for various national and international music events.
His commitment and passion for spreading the choral singing movement is evident from the very fact that he breathed his last in the midst of a choral music workshop that he was conducting at Lakshadweep.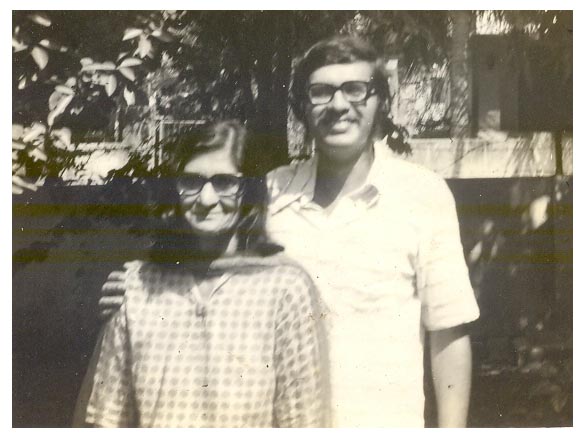 The Madras Youth Choir is the flag-bearer for the choral singing movement he started. Many of the members were directly trained by Shri. M.B. Srinivasan to impart the art of choral singing and to form and train new choral groups in schools, colleges and various other institutions. The choir continues its task of training choral groups in various parts of India.
The rich tapestry of melody that MBS wove into millions of hearts, will ensure his place among all time greats of film music.