Nathella Vidhyodaya School Choir trained by MYC's instructor Preethi Sriram, on their Annual Day!!
We were also invited by a group in Bangalore. One of our oldest members, Ramani Natarajan, teaching on behalf of Madras youth choir in Bangalore!
Mr Anthony Reuben (Kabali movie sound engineer) came to our MYC rehearsal and shared his memories of the songs of Madras youth choir which inspired him during college days.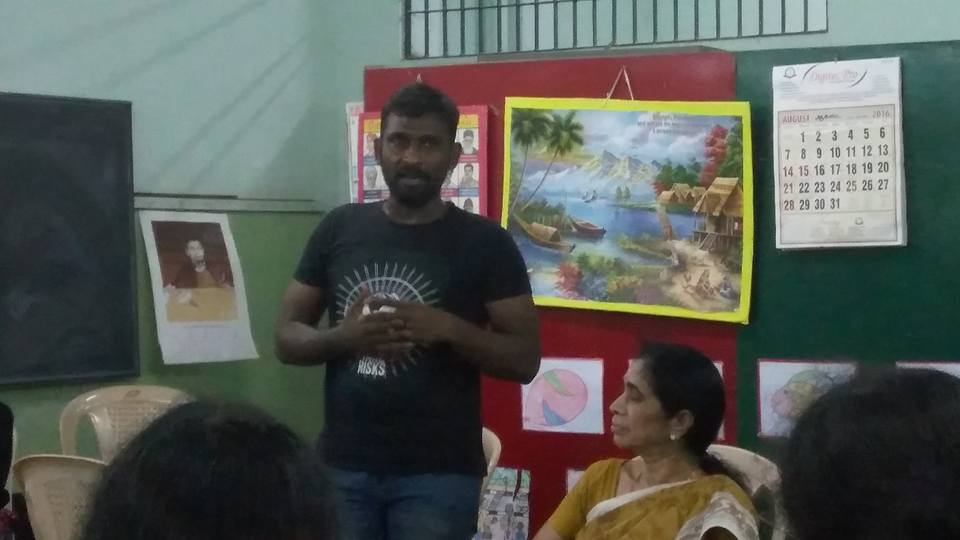 MYC had the privilege of performing for Madras week at Prathyasha a home for HIV infected children run by Mellow circle choir.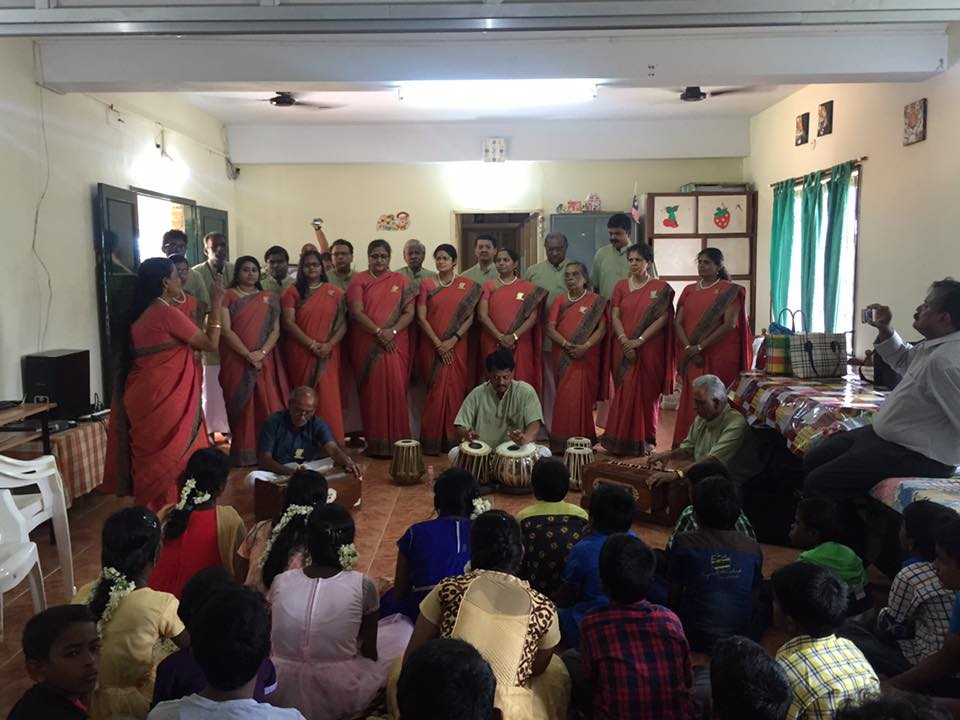 MYC taught the kids of Prathyasha a song "Poo Vaenuma" which they performed. 21.8.2016.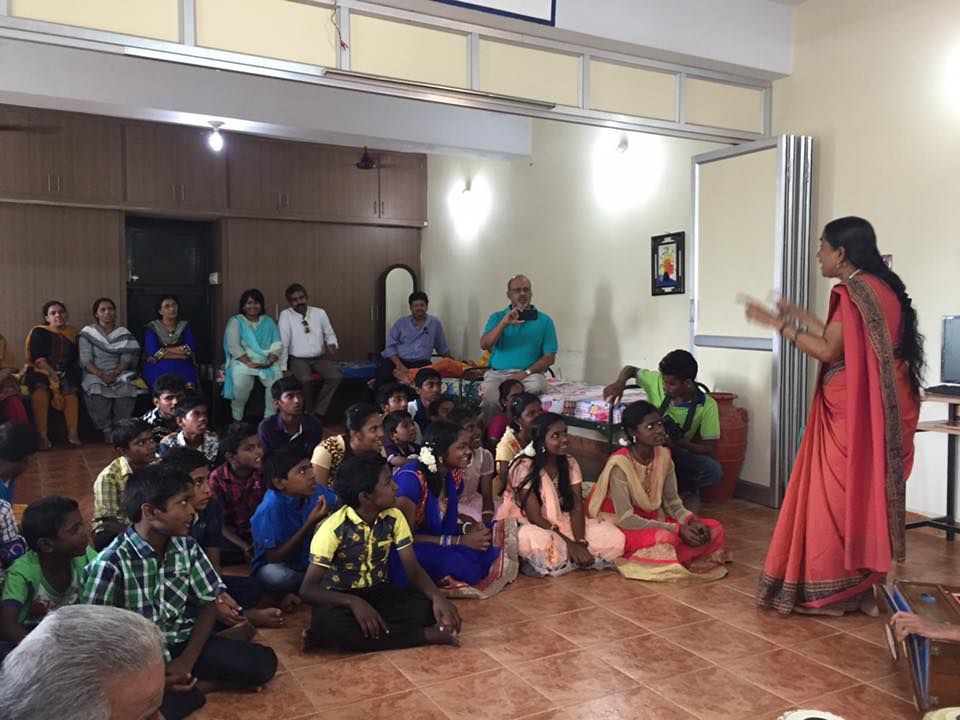 Madras Youth Choir along with Bala Mandir Kamaraj Trust organized a workshop for music teachers on Indian Choral Music that included a presentation by Mr. Ram and training by Latha Unnikrishnan and Neeraja Chandrasekar. – 27.08.2016
Participating teachers in the workshop
MYC Juniors performed at the Egmore Museum with our instructor Rajashree Bhaskar, as part of the Heritage Walk for Madras Week, conducted by Mr. Pradeep Chakravarthy. – 28.08.2016